Ghanaian born actress Yvonne Nelson has openly rubbished rumours that she mastermind her ex boyfriend and Baby Daddy Jamie Roberts to leave his wife after several years of being accused of it.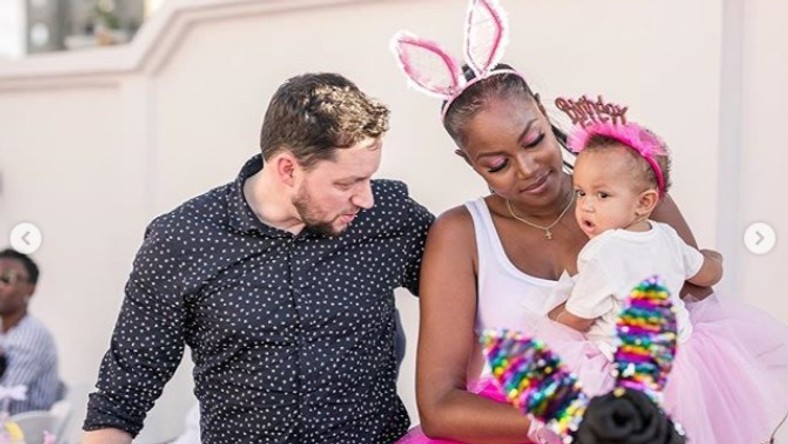 Jamie Roberts, Yvonne Nelson and their baby Ryn Roberts
The beautiful actress denied this news in her latest post years after Jamie Roberts' ex-wife accused her (Yvonne) of dating her husband while they were still married some years ago.
Yvonne who was sharing her view on her twitter handle disclosed that \'the relationship between her baby daddy and his ex was long over before she came into the picture\'.
This comes after a twitter user accused her of being a home wrecker after Yvonne fired men for being the cause of most broken homes, see what she post first about men on father\'s day;
Also see what the user wrote and Yvonne\'s replied;
🇬🇭ADVERTISE YOUR MUSIC, VIDEOS & OTHER BUSINESS WITH US FOR THE BEST @ THE MOST COMPETITIVE PRICE. CALL OR WHATSAPP THIS NO. 0205315950🇬🇭.


Source: sirkenn.com