Family of the late Ghanaian actress, Beatrice Naa Abia Chinery-Crabbe, better known as Miliky MiCool, has finally announced her final funeral date.
Actress Miliky MiCool died on 10 June 2020 after a short illness.
According to the family the actress will be laid to rest on Saturday, July 11, 2020.
The final funeral rite and memorial service of the late veteran actress will be held at the Chinery family house located at North Kaneshie near Big traffic light in Accra.
Sunday, July 12, 2020 will be her thanksgiving service.
The late actress died at the age of 54 and left behind two children.
Miliky Micool acting journey started way back in 1993—and has acted in many movies and TV series which include YOLO.
All friends and sympathizers are welcome to mourn with the family as they bid farewell to their beloved daughter but do not forget to put on your black clothes.
Below are the invitation to the funeral and funeral poster as well.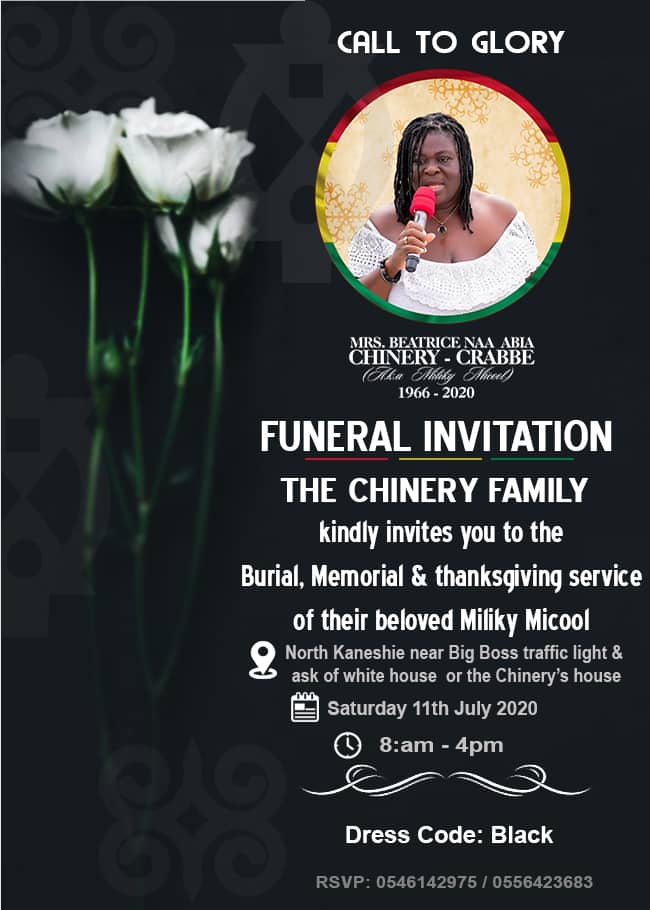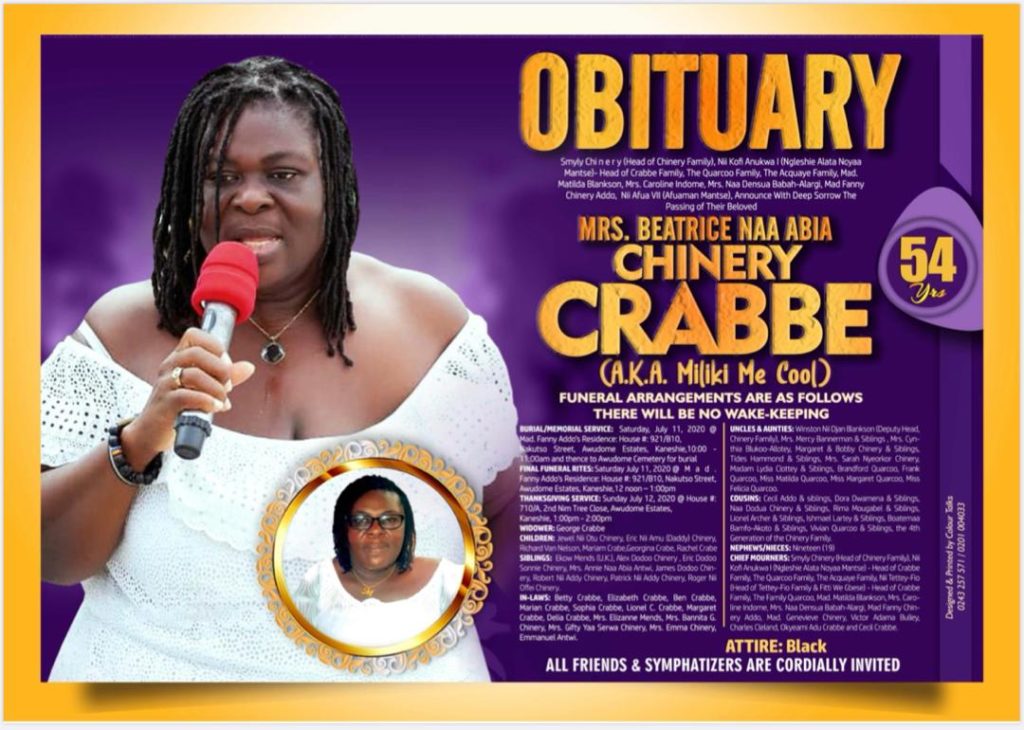 (Send your news stories to Info@sirkenn.net and via WhatsApp 0205315950)
Source: sirkenn.net